27. Oktober 2019 Katholische Comics: The Saints Chronicles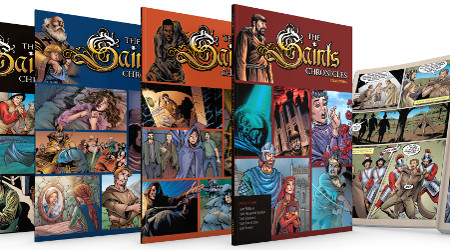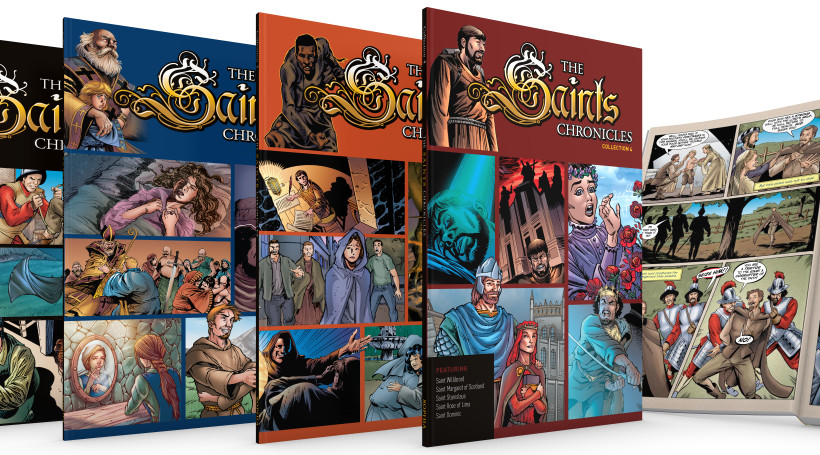 Der amerikanische Verlag Sophia Institute Press hat mit The Saints Chronicles eine vierteilige Comicserie über das Leben der Heiligen im Programm. Jeder der bisher vier Bände beschäftigt sich auf 120 Seiten mit der Biographie von je fünf Heiligen, darunter Jean d'Arc, St. Nikolaus, St. Patrick und Franz von Assisi.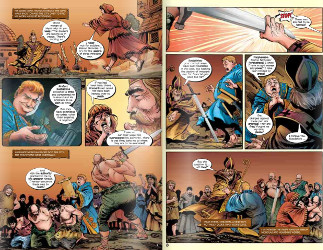 Die Comics sind sehr professionell gestaltet, wenngleich der Stil sehr amerikanisch wirkt. Der Verlag bietet zu allen vier Teilen eine ausführliche Vorschau auf seiner Homepage an, so dass der interessierte Kunde jeden einzelnen Band vor dem Kauf begutachten kann.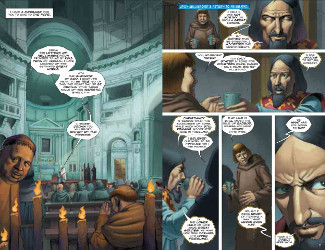 Jedes Buch kostet 14,95 Dollar, in Deutschland je nach Anbieter rund 14 Euro.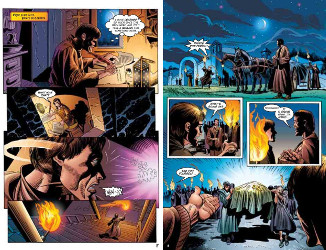 The Saints Chronicles Collection 1 Bestellbar über: Buch24 Bookbutler
The Saints Chronicles Collection 2 Bestellbar über: Buch24 Bookbutler
The Saints Chronicles Collection 3 Bestellbar über: Buch24 Bookbutler
The Saints Chronicles Collection 4 Bestellbar über: Buch24 Bookbutler



Link | Twittern | Kommentar



Katholische Socken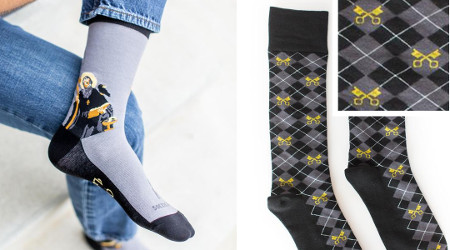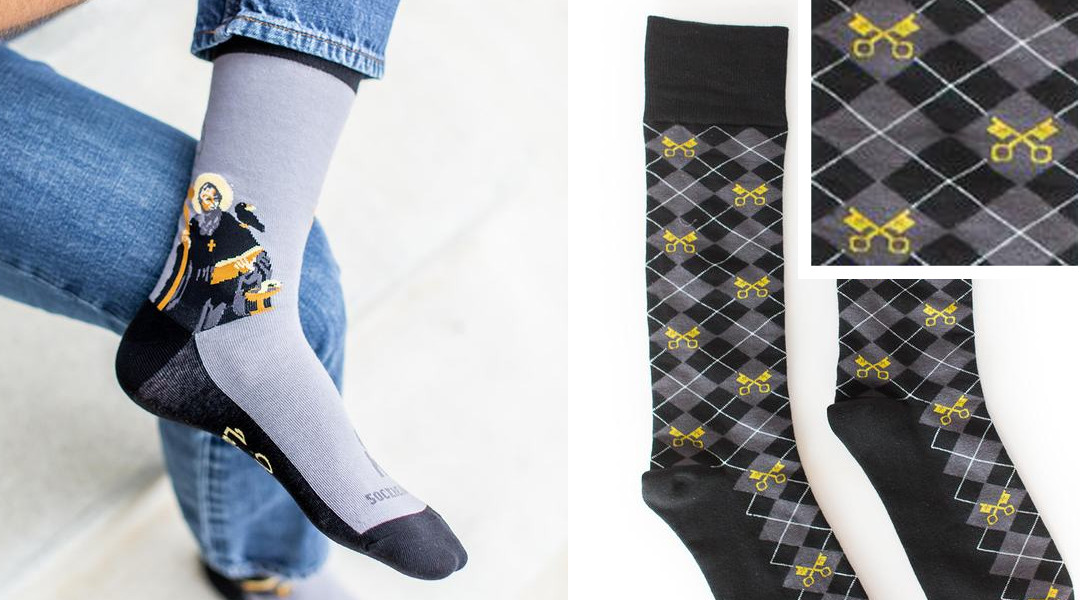 Für die Liebhaber extravaganter Socken bietet die Seite sockreligious.com eine Anzahl katholische Muster und Motive an. Neben Heiligen wie Benedikt und Ignatius sowie Socken für die Fastenzeit findet sich auch ein einigermaßen seriöses Paar mit den beiden Schlüsseln aus dem Wappen des Heiligen Stuhls. Ein Paar für Erwachsene kostet 14 Dollar, die Kindersocken 10 Dollar. Der Anbieter liefert nicht nach Europa, verweist aber auf das Angebot von Shipito, die Bestellungen in Amerika einsammeln und an Kunden in Europa weiterleiten.

Link | Twittern | zwei Kommentare